Hi! Hope everyone is enjoying the nicer weather (at least in Michigan) and getting outside for some fresh air (at a safe distance!)
I've wanted to revisit this drink forever, and since we're roasting the last batch of Alfeu this week, I figured this is my last chance! If you want to grab a bag this week is your last opportunity.
What is a Barista Competition?
If you don't know what barista competitions are, I recommend checking out the two documentaries about it. Barista is about the USA competition scene during the 2013 season. Baristas is about the World Competition scene during the 2017 Season. Both do a great job giving you an inside scoop on the obsessed and passionate group of people who are in love with coffee and the industry as a whole.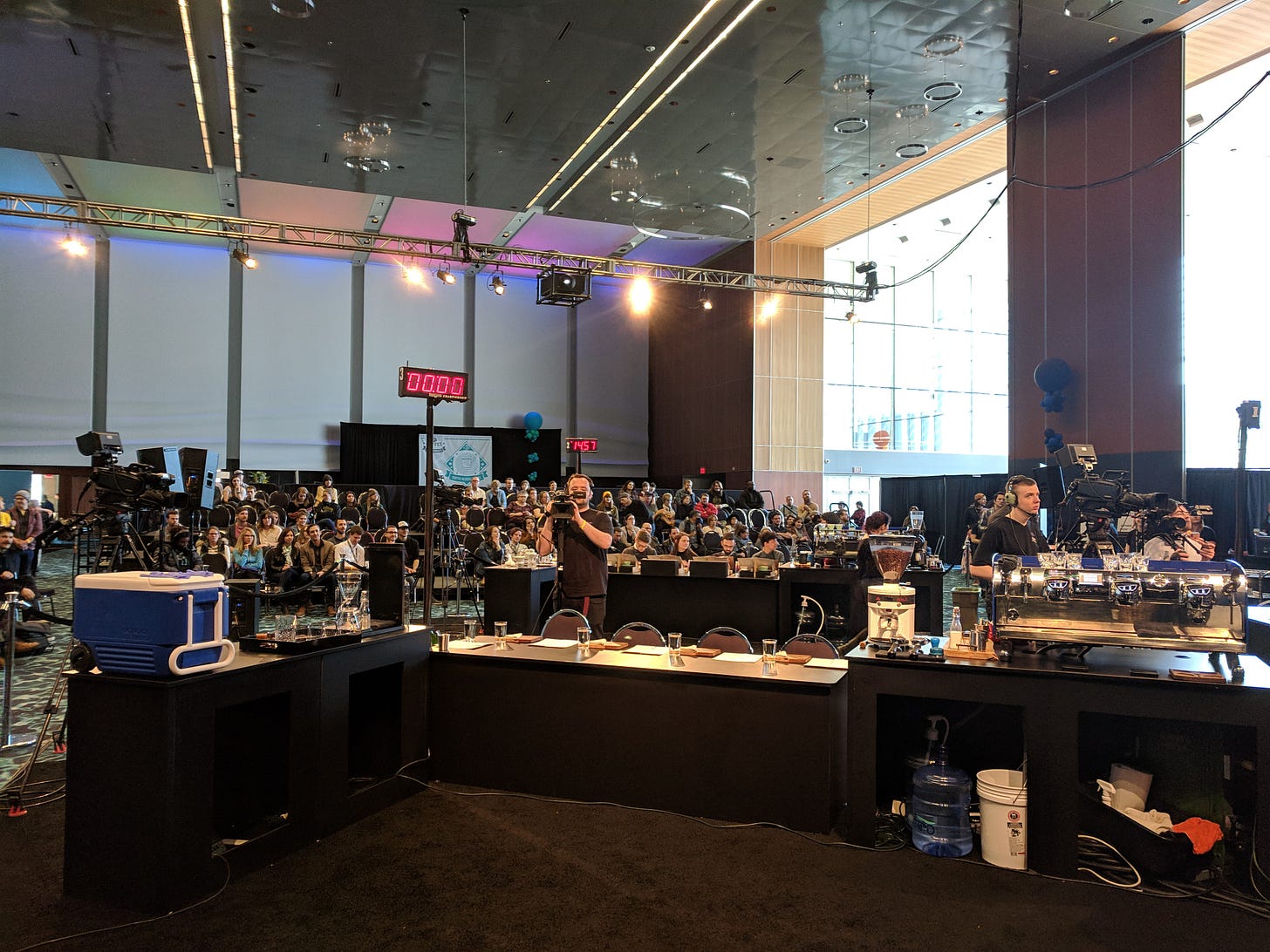 I am one of those obsessed people, and Alfeu was the coffee that chose me, (literally) for the 2019 season. Check our May subscription blog post for more info about that, and a video to my competition routine.
I really wanted to recreate this drink so you all could enjoy it at home! Competition has bothered me in one way since I got into it, and that's the relatability and application of all the research, resources, and results of what happens in a barista competition season. I personally have grown so much, and its been vital to my development, but I am always looking for ways to bring the meaning back to the consumers. It's coffee consumption that sponsors the costs of competition. I've always spent a ton of my own money, but in one way or another you buying our coffee has partially paid for all this work.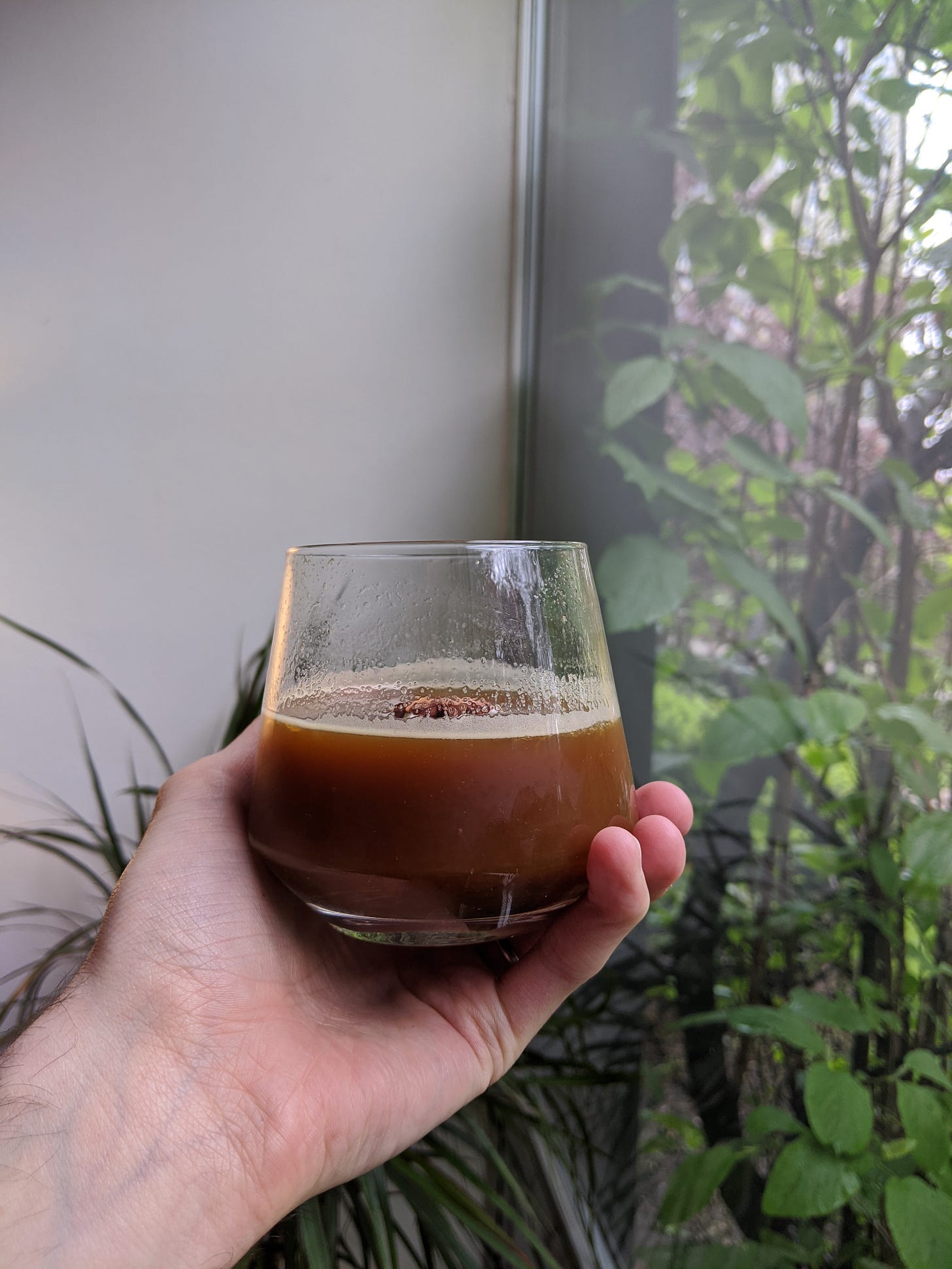 So here's the recipe to my signature drink!
You need:
20 grams of Alfeu. Grind fine (Virtuoso Setting 7, or 25% coarser than 0)

Coffee brewing equipment: Aeropress, french press, or anything to do "full immersion" brewing

Freezer + Ice Tray (optional ice luge)

50g Raisins

1oz lemon juice (fresh squeezed)

1oz Maple Syrup (we originally used unreduced maple sap)

Star anise, ground. Enough to make 1oz of 1:20 star anise infusion

2oz Sparkling Water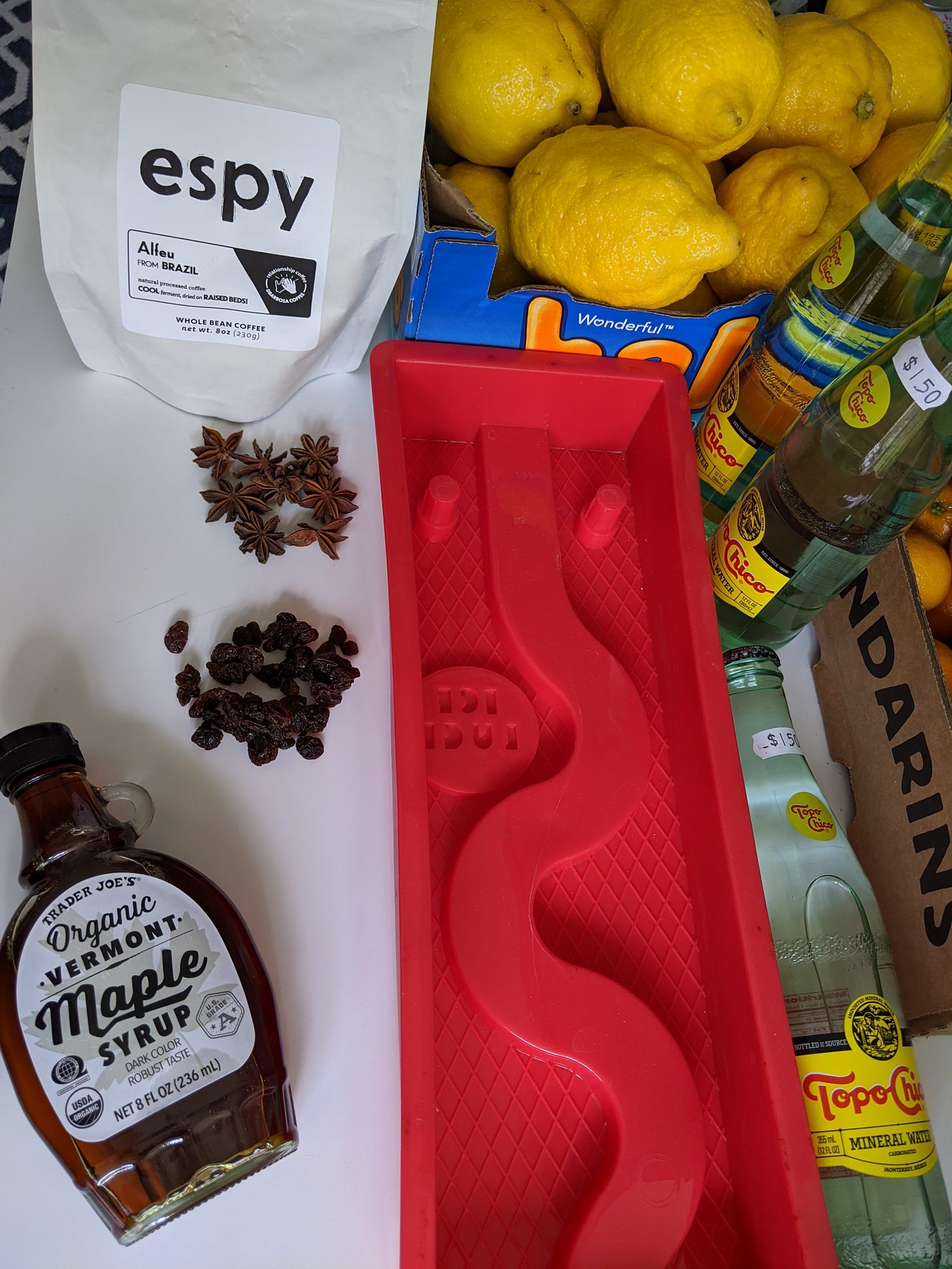 Prep
You need to do all the prep one day in advance :)
"Espresso" recipe:
1:4 coffee to water, by weight.

Fine grind, go to 7 on the virtuoso, or 25% up from the smallest grind possible.

Use inverted aeropress, french press or pour boiling water and coffee into a small cup/pitcher. Brew for 90 seconds, and then press, or strain.
Raisin reduction:
Macerate (blend) 1 part raisins with 2 parts water.

Boil to reduce on the stove down to about 50-66%. Then strain multiple times to remove chunks.

Make sure you have at least 50g raisin to 100g water to have enough for the recipe. Make extra to enjoy this drink all week. :)
Lemon star anise ice:
Juice lemons, strain pulp and seeds.

Steep crushed or ground star anise in boiling water for 10 mins. 1 part star anise to 20 parts water. Get to boil and then start timer. Strain super well.

Mix 1 part lemon juice to 1 part star anise infusion, freeze in an ice tray (or luge!)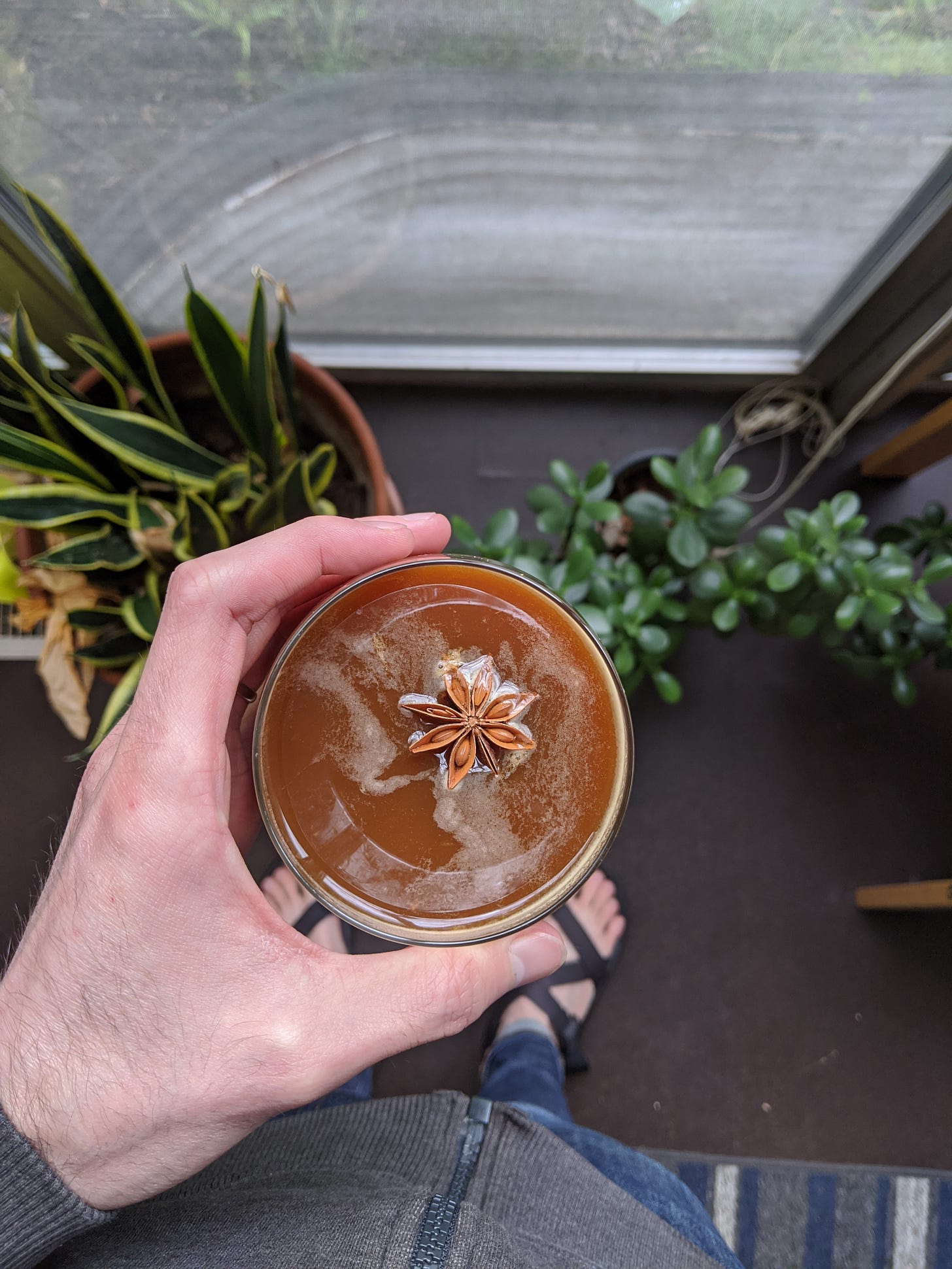 Here's how you build the drink:
2oz or 60ml "espresso"
2oz or 60ml raisin reduction
1oz or 25ml maple
2 lemon star anise cubes
2oz or 60ml soda

Brew coffee hot, stir with raisin and maple to incorporate.
Shake or stir to melt in ice cubes,
Strain again and pour into drinking vessel.
Add soda and garnish with star anise!
And of course here's a video to walk you through the entire process!
In the video I also share some background on the drink, why I made it the way I did, and some stories from the experience of preparing and building this drink in Kansas City.
Cheers y'all! This drink is v good and I want you all to experience it.
Please ENJOY <3