Ive been using up the old mockingbird labels for my home coffee bags. lol sorry for the color tease. I promise we have some espy color coming soon. <3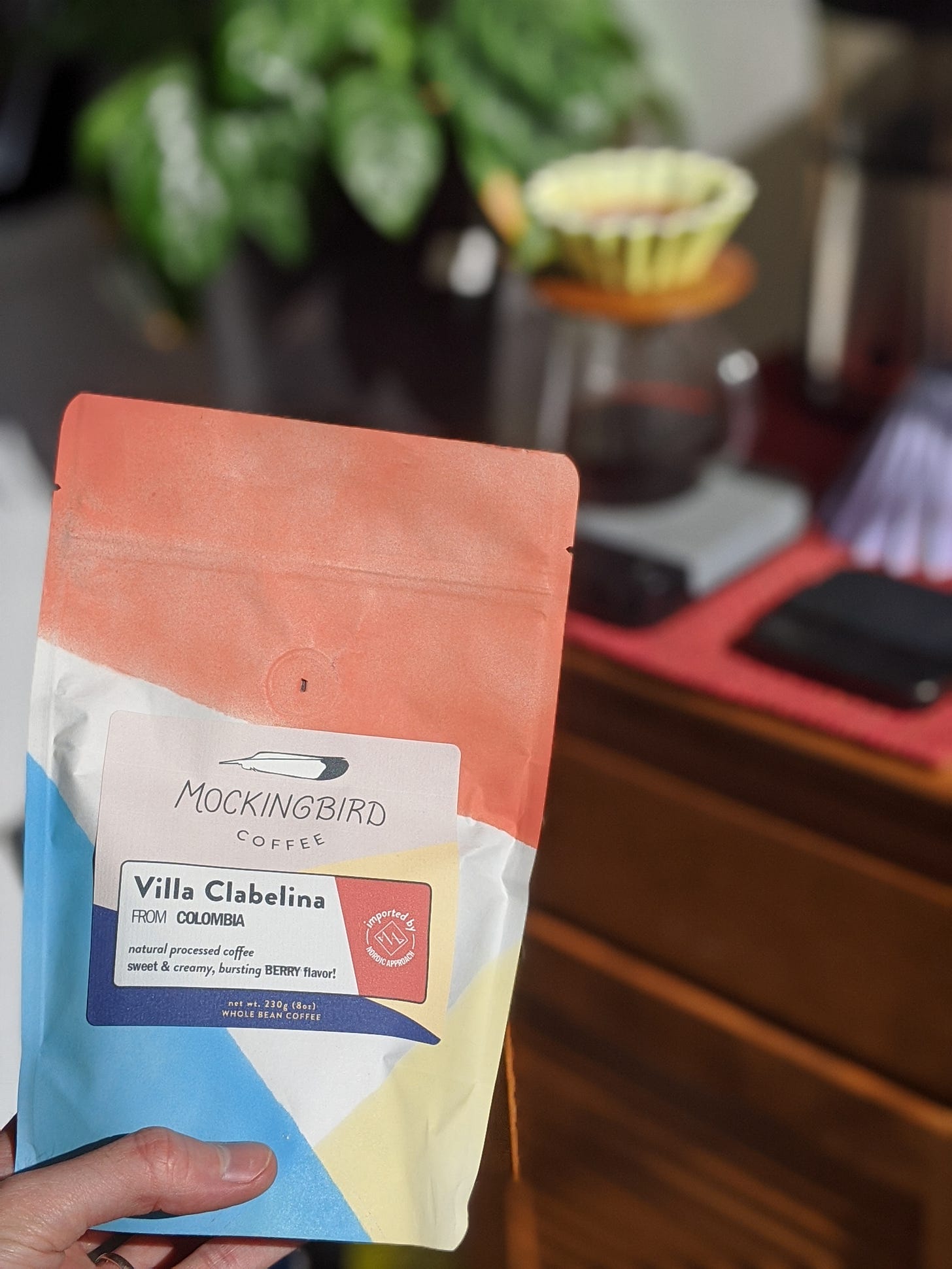 As we are down to the final few roast batches of Villa Clabelina, we wanted to celebrate this one with you all.
Story time!

Villa Clabelina is the beginning of many relationships. It was the one of the first coffees we imported after first meeting @patbasslatreille from @nordicapproach . I met Pat through my friend @hucalberry, we enjoyed delicious wine and oysters at the 2019 Red Fox Expo Party, (Thanks and Love to @redfoxcoffeemerchants , and @gabiswright !!). Pat, Marie and I cupped later that weekend, we hit over 60 coffees, it was WILD. From there we became coffee friends and the rest is still unfolding.


Villa Clabelina was where Nordic Approach first met Juan Saldarriaga, a coffee grower and processing wizard. (He owns La Claudina). He has helped many of his friends and neighbors innovate their processing techniques, and Nordic Approach has been able to import many of those delicious coffees.

The Hernan and Eugenio Prieto own Villa Clabelina, and they've been taking care of the same caturra trees for 50 years! Serious coffee wisdom in there, you can taste it. They do as much of the processing by hand, because they believe thats the best way to take care of the coffee tree, and coffee seeds. You have to feel it.
"Coffee is an experience, a feeling"
The Prieto brothers have been working on multi generational coffee trees, and with the teamwork of Juan and Nordic approach, they have made an old thing seem lively, and new. This coffee is a juicy and lively, yet bursting with sweetness. Its a full natural processed coffee, and its a result of that relationship.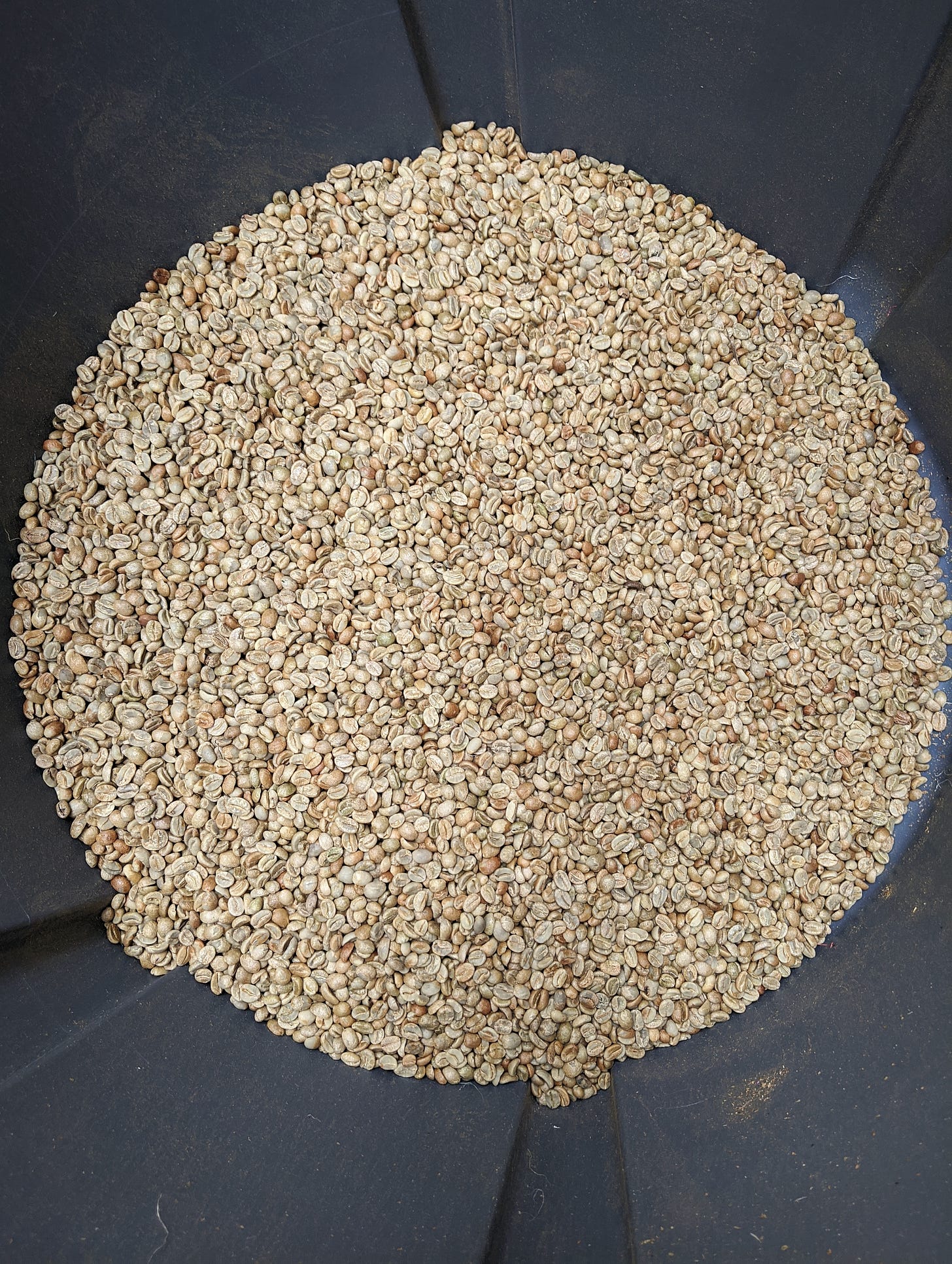 For us, it arrives as a seed, and we do our best to roast it so you can taste every bit of its story and FEEL the power of the relationships its formed. This coffee marks the beginning of some really special things and its equally bitter and sweet to see it go. It feels good to be selling coffee, but every time we have to say goodbye for the season, we try to think back to see where that coffee has taken us.

Here we are, 2020, a year later from the birth of M*ckingb*rd, now espy. Officially broken even, slowly and steadily building an environment to continue looking for beautiful things. Its hard to stay positive during times like this. We hope one cup of coffee, or one moment a day, you can find peace, joy, and gratitude to keep you going forward, through the good and the bad.

a few PRO TIPS
First of all, you can brew this coffee with any device and get stellar results, but Im personally a huge fan of filter coffee. Meaning, drip coffee through a paper filter.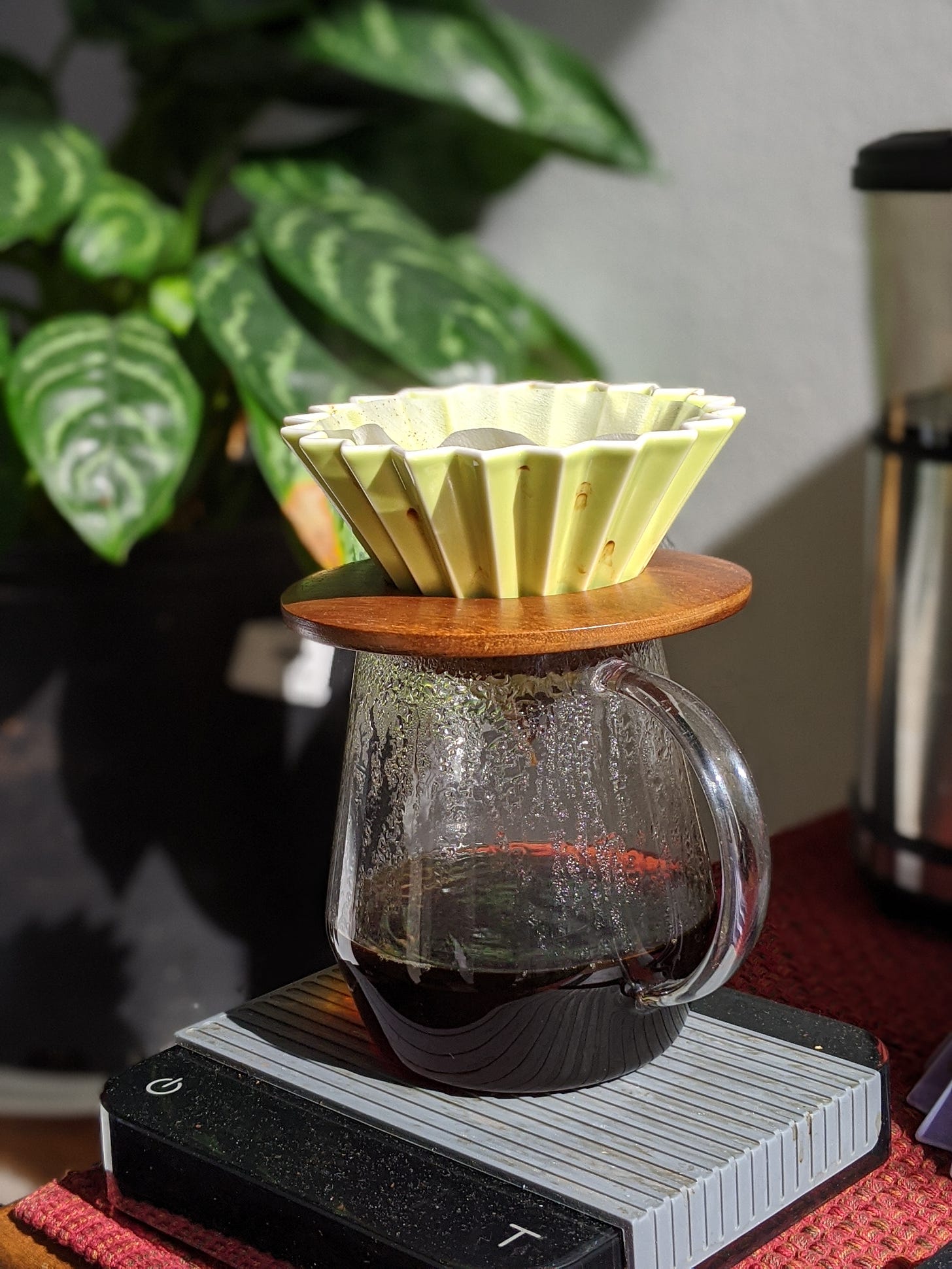 Hot Coffee Recipe
Ratio 1:16.5
(15g coffee, 250g water)
(3 flat tablespoons of ground coffee, 8oz of water)
Medium Grind
(just coarser than table salt, not as coarse as sea salt flakes)
Basically boiling water
(I shoot for 209deg F)

STEPS
heat water, grind coffee, rinse filter
scatter pour to bloom, 15g or 1/2 oz, wait 20 sec,
scatter bloom again
around 45sec (or when bubbles subside) pour fast to fill brewer, up to 50% of total water (about 100g for this pour)
then basically add 15g or 1/2oz slowly every 10-15 seconds until max water (250g or 8oz)
last pour should be around 2:30, water should drain by 3:30

This recipe should get you in a good window, dont sweat the details. Everyones water is different, grinders are different, and the flavor will be unique for everyone! Do what you need to do to make it taste great.
We love how juicy and vibrant the fruit characteristics are in this one. Its also round, creamy, and it has a mouthwatering quality, ESPECIALLY when its iced.
So much love to our friend Pat, and the team at Nordic Approach, and everyone who helped create Villa Clabelina.

We have two batches left of this one, grab it while you can. We hope yall can enjoy this one at least one more time. Virtual cheers to all of you!
sam